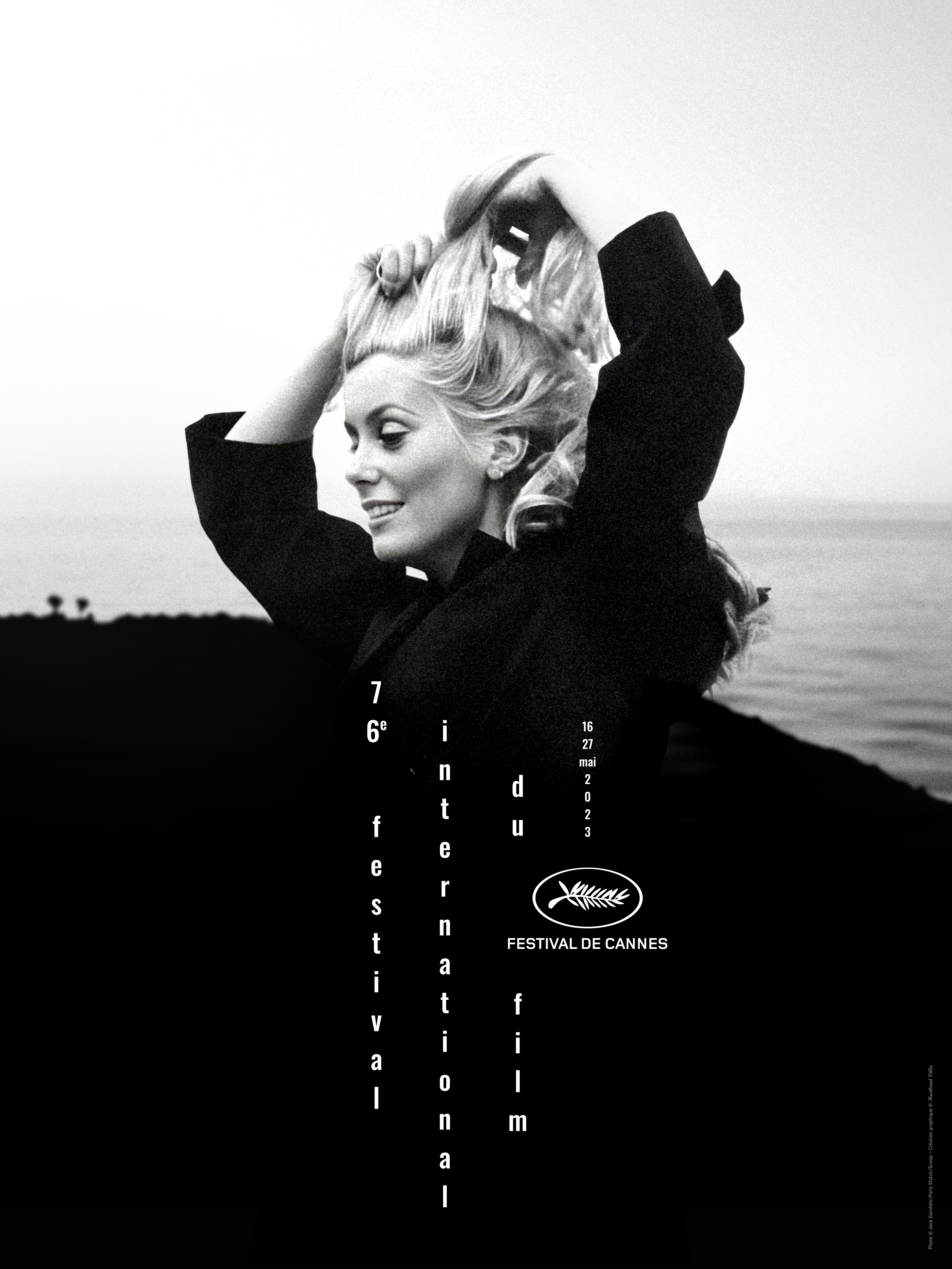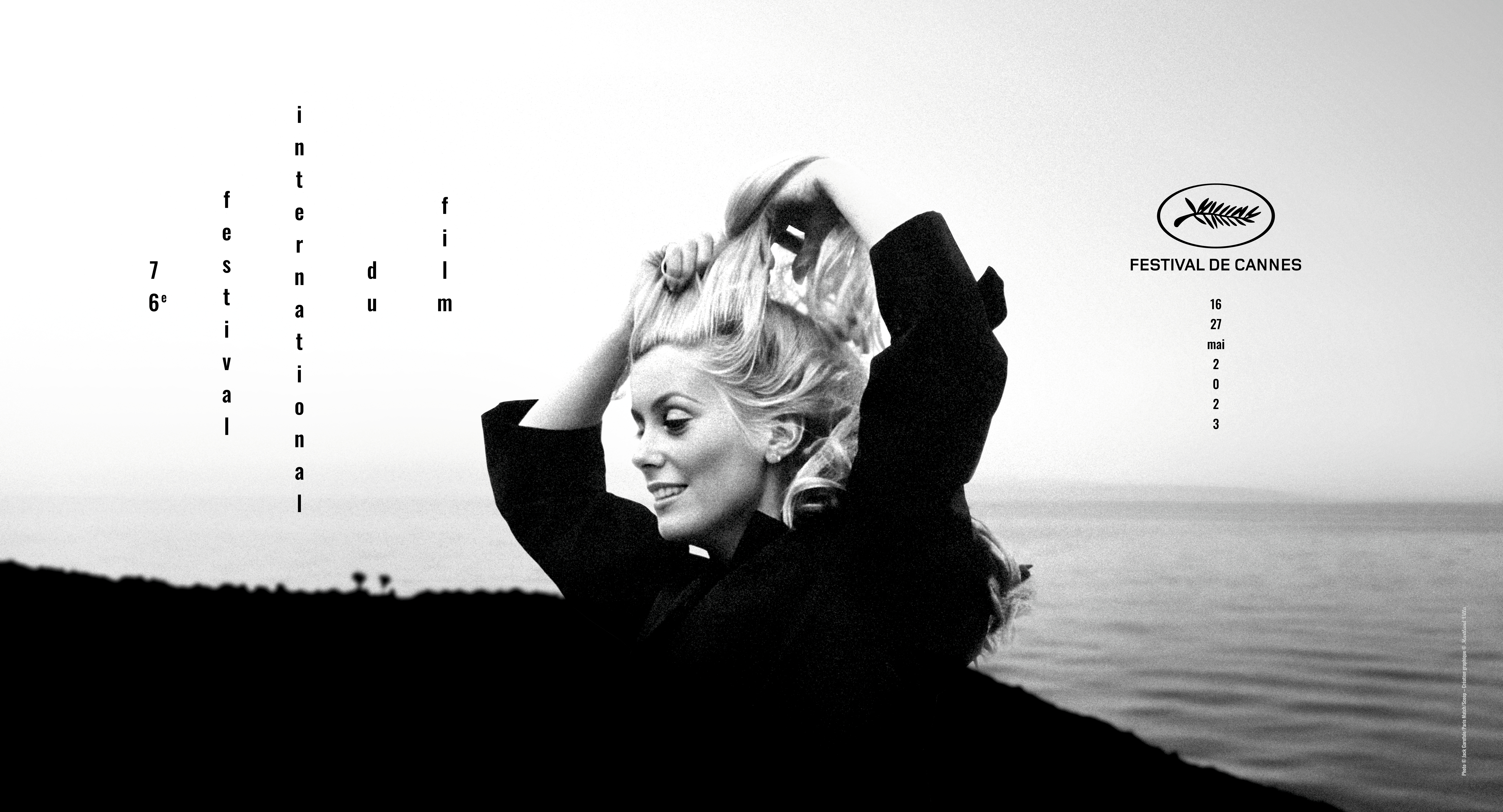 We built our project by creating a montage from a photo by Jack Garofalo. On June 1, 1968 Catherine Deneuve was on the beach at Pampelonne, filming La Chamade by Alain Cavalier, adapted from the novel by Françoise Sagan. In this image she appeared mineral, volcanic, but also floral, organic, her gestures evoked the trance of a dervish, an almost mystical blooming but also joyful and romantic. We chose to melt her to the ground, to raise her body well above the original hill and to move the sea (ingredient of Cannes symbolism par excellence) into the background. Thus reconstructed and radically contrasted, it seems to us that the image has become more spectacular, stronger. The verticality of our typographical choice reinforces this upward dynamic and brings the poster closer to the Japanese print, thus helping to give it the timeless form we were looking for.
Artists like Hokusai or Hiroshige are for us masters of the poster who very subtly know how to install a dramaturgy, a tension, a balance of solids and voids, which we have always found very inspiring.
It is this narrative and graphic force that we wanted to instill for this 76th international film festival.